Jenny Ultimate Blue Synthetic Oil, 1 Gallon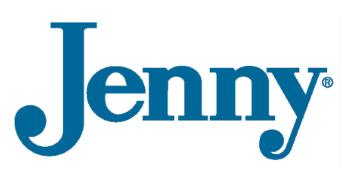 | | |
| --- | --- |
| MFRPART#: | 105-1210 |
| SMITHTOOL#: | JEN-105-1210 |
| Weight: | 8.00 lbs |
Ask a question about this product
Only $65.37


Jenny Blue Synthetic Oil, 1 Gallon
Ultimate Blue(R) Synthetic Compressor Oil is superior quality ISO 100 synthetic compressor oil. This synthetic compressor oil is 20 weight non-detergent and fortified with ashless anti-wear additives. This Jenny oil, known as Ultimate Blue(R) Synthetic Compressor Oil, is rust and oxidation inhibited, exhibiting superior performance in reciprocating compressor applications when compared to petroleum based counterparts.
Jenny Ultimate Blue Synthetic Oil is:
Non-foaming
Compatible with petroleum oils, most synthetic oils, most seals, paints and plastics common to air systems
Highly resistant to oxidation
Rust and corrosion inhibited
Readily separates from water
Resists acid build-up
Reduces wear
Extended oil drain intervals
20 weight non-detergent
Jenny Products are manufactured in Somerset, Pennsylvania.
Established in 1927, Jenny Products, Inc. is a full line manufacturer of Cold & Hot Pressure Washers, Steam Cleaners, Combinations Units, Cleaning Chemicals, as well as Hand Carry, Wheeled Portable, Service Vehicle, Fire Sprinkler, Climate Control, Base Plate Mounted, and Industrial Stationary Air Compressors. Jenny Products, Inc. is a major influence in the paint, rental, equipment, stapler, fire sprinkler, industrial, automotive and OEM markets.
Specifications
| | |
| --- | --- |
| Capacity | 1 Gallon |
| Type | Jenny Ultimate Blue Synthetic |