Jenny Cold Pressure Washer, 1000 PSIG, 2.0 GPM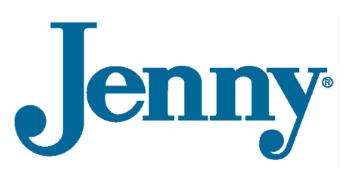 | | |
| --- | --- |
| MFRPART#: | HPJ-1020-E |
| SMITHTOOL#: | JEN-HPJ-1020-E |
| Weight: | 35.00 lbs |
Ask a question about this product
Only $1,615.26


Jenny HPJ-1020-E, Cold Pressure Washer, 1000 PSIG, 2.0 GPM
Cold Hydroblasters are best used on non-oily earth dirt and dusts where soils can be removed utilizing the abrasive impact of water off of a hardened surface.
Typical Applications:
construction equipment, cleaning sidewalks, parking lots, swimming pools, or cutting through clogged tubes.
UNIQUE HEAVY DUTY DESIGN
Engineered and manufactured to meet the rigorous demands of commercial, industrial and rental applications. Research has shown that most Jenny Hypressure Washers are found on the back of a construction truck or being moved from one cleaning location to another within industrial plants. Unlike mass produced "plastic power washers" manufactured to sell for a low price, Jenny's engineers have designed these machines for a rugged and dependable long life.
WASH BAY or ASSEMBLY LINE
Self contained electric powered units can be attached to an overhead swivel boom for vehicle washing or connected to a wash arch for conveyor belt line washing. Controls are conveniently located chest high for easy and safe operation.
SERVICEABILITY
Properly designed equipment demands easy access to all major components. Your Jenny Power Units are designed for long life, simple and quick maintenance.