Jenny Oil-Fired Hot Pressure Washer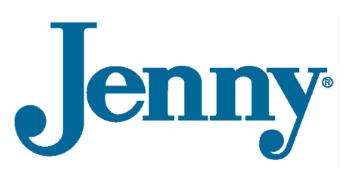 | | |
| --- | --- |
| MFRPART#: | ELHW1021 |
| SMITHTOOL#: | JEN-ELHW1021 |
| Weight: | 390.00 lbs |
Ask a question about this product
Only $3,275.73


Jenny ELHW1021, Oil-Fired Hot Pressure Washer
Hot Pressure Washers are most beneficial on oil based dirt where your goal is cleaning large areas - quickly.

· Oil Fired Burner / Electric Motor
· Oil Fired Burner / Gasoline Engine
· Diesel Fired Burner / Diesel Engine * SO
· Gas Fired Heat / Electric Motor
Typical Applications:
Washing vehicles, Building cleaning, Machinery, conveyors, floors or walls with time saving efficiency.
UNIQUE CHASSIS DESIGN
27" Width - Engineered for maximum mobility our premium line of Hot Pressure Washers feature a unique "Doorway Accessibly" chassis which allows movement through most vehicle or interior doorways.
Durability - 10 gauge steel and stainless steel, powder coated for years of rugged and punishing use.
Low, sleek, narrow profile that can easily ride in an open or closed vehicle without the risk of flip-over.
SERVICEABILITY
Easy access to all major components.
Designed for long life, simple and quick maintenance.
1000 PSI, 2.1 GPM, 1.5 HP Electric Motor, Oil Fired Hot Water